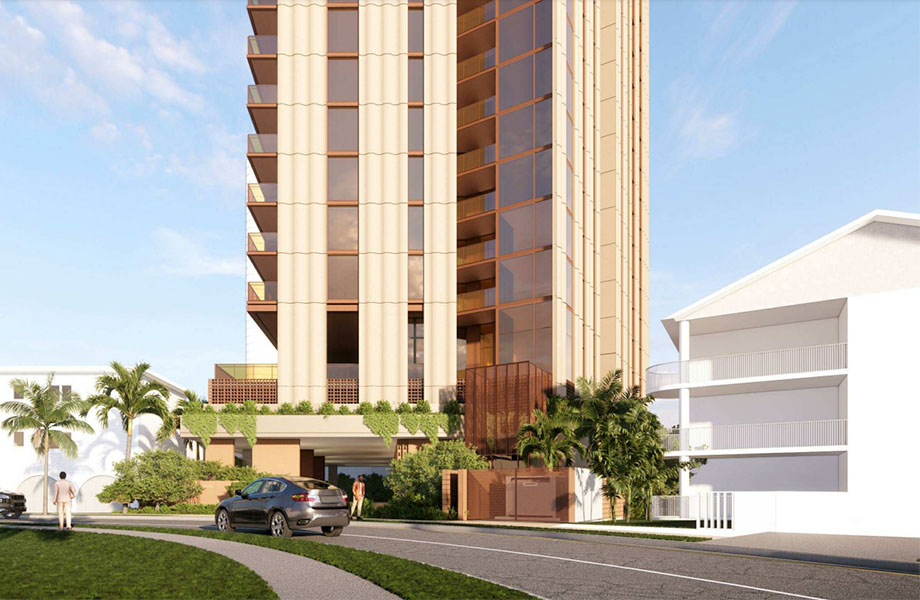 Melbourne developer Hirsch and Faigen is moving ahead with plans for its third development on the Gold Coast as they look to take advantage of rising demand for new apartments and a
looming under-supply of stock
.
The company, led by directors Daniel Faigen and Richard Hirsch, lodged plans for a 26-storey apartment tower at 7-9 Mermaid Avenue in Mermaid Beach.
The 15,000sq m residential tower, designed by Rothelowman, will comprise 145 apartments; eight one-bedroom, 101 two-bedroom and 30 three-bedroom as well as six four-bedroom apartments across a sub-penthouse and penthouse floor.


The project will also feature a 25-metre lap pool, gym and yoga studio, wellness spa and sauna as well as a private rooftop garden and wine bar.
The developer picked up the 1900sq m site, just off the beachfront strip of Hedges Avenue, or "millionaires row", in early June for $11 million, over twice the price the previous owner paid for the properties in 2015.


It is currently occupied by two existing low-rise, brick walk-up, apartment blocks.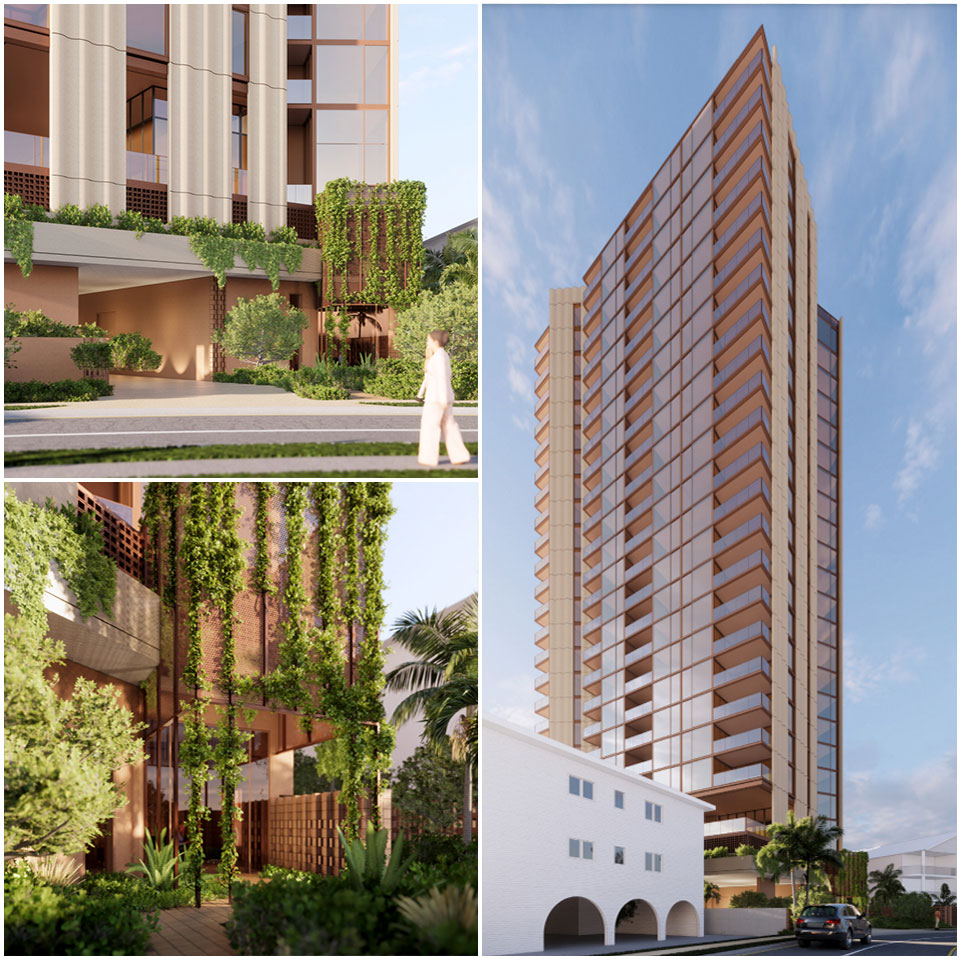 Director Richard Hirsch said the Gold Coast and particularly the suburb of Mermaid Beach offered incredible value when compared to Victoria and NSW and was driving demand from interstate groups.


"We have carefully selected this site to deliver a high quality residential offering in a very central pocket wedged between Hedges Avenue and Broadbeach," Hirsch said.


"The Mermaid Beach [development] will mark our third project on the Gold Coast which we believe has a tremendous future and is incredibly undervalued."
If realised, the tower will look across the Diamond Beach low-rise holiday resort towards the ocean. Another Rothelowman-designed tower, Mosaic Group's recently completed 25-storey, 119-apartment tower Bela, sits on its southern side.


Hirsch and Faigen, a partnership between the Hirsch family—which has petroleum, horse racing and wine interests, and property lawyer and developer Daniel Faigen, has a number of property interests in Queensland and has completed projects worth more than $1 billion in the past decade.


Its latest development application follows the recent launch of the developer's debut Gold Coast development, a 14-storey apartment tower, dubbed Hemingway, in Palm Beach.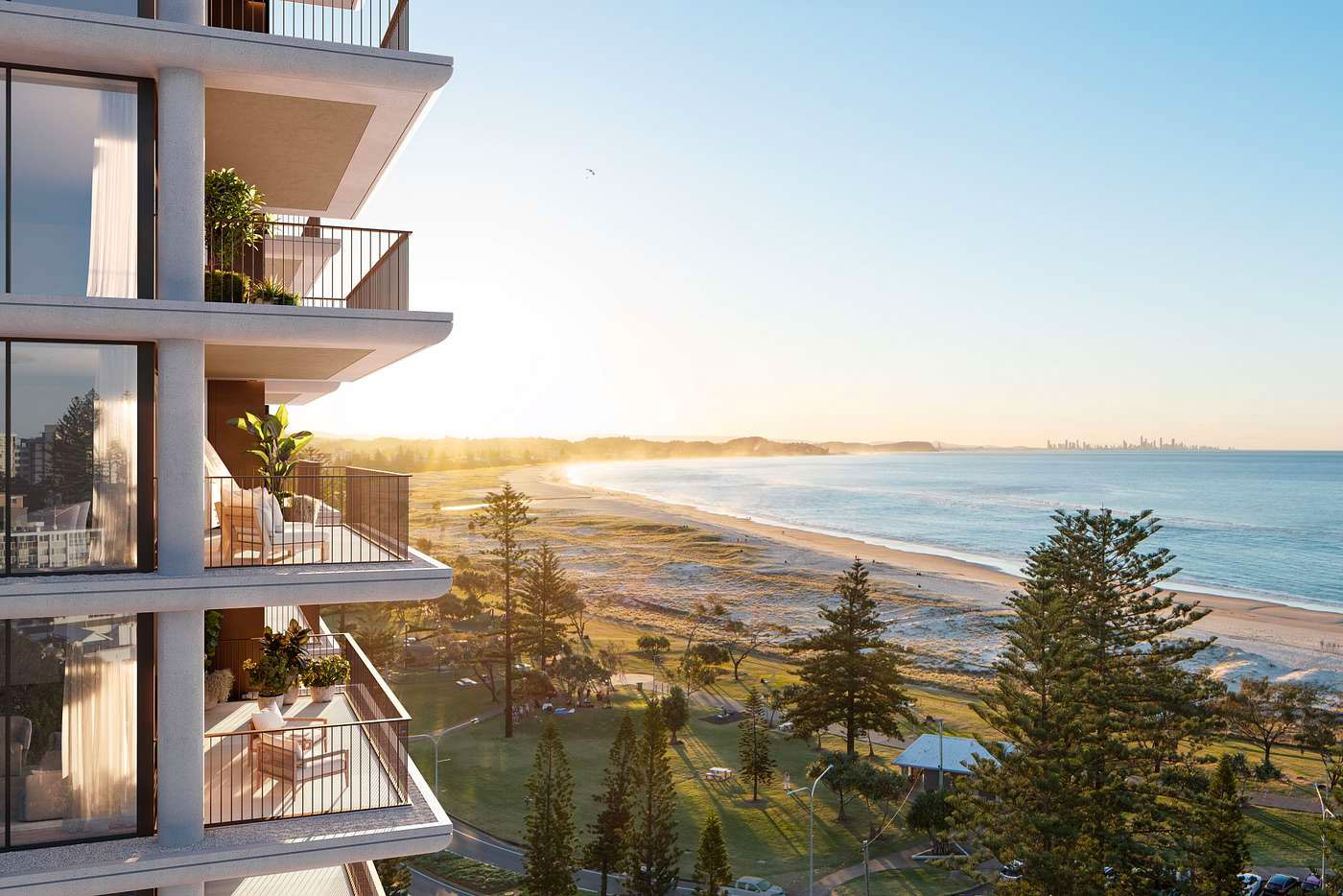 Hirsch and Faigen bought the 1600sq m site, which fronts Jefferson Lane, the Gold Coast Highway and Seventeenth Ave, for $3.85 million in 2016.


The development, which will comprise 78 apartments and is also designed by Rotherlowman, is expected to break ground later this year.


Hirsch and Faigen is also finalising plans for another "high-end" apartment project, dubbed Emerson, on the southern Gold Coast.


The proposed 13-storey tower, at 100 Musgrave Street in Kirra Beach, will comprise 27 apartments. Construction is expected to commence in early 2022. The development will replace an iconic beachfront fibro house built in the 1970s.


Hirsch and Faigen said it expects prices for apartments within its Kirra development to be pitched between $2.9 million and $3.35 million.


According to research group Urbis, more than
1100 apartment sales
have been made on the Gold Coast across the first six months of the year leaving a seven-year low of just four months of supply at current sales rates.
The "north shore" from Runaway Bay to Hope Island, currently has 13.1 months supply while the "southern beaches", from Mermaid Beach to Coolangatta, holds just 2.1 months supply.


In response to the unprecedented demand, 1000 apartments are now expected to be launched on the Gold Coast over the next six months.